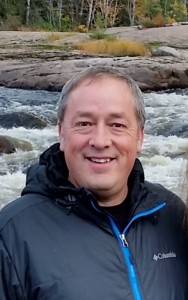 HI, my name is Denis Blanchard and I have been meditating daily for the past 6 years.
During this period, I have learned that meditation can be a powerful method to self-heal.
Let me explain.
During my professional career, I came to a crossroad after years of burning the candle at both ends and everything came to a halt with a breakdown, both physically and emotionally.  You can call it a "depression".  At the time, the only way that I knew to get a remedy was to go to a physician and get some "pills".  After taking those pills for 7 years and not seeing much changes in the way I saw life, I met an old friend that was into meditation and he introduced me to it, and my life has not been the same since.
I even stopped taking my depression/burnout pills within a few months of starting this technique.
The reason I created this site was to help people like yourself to learn about the benefits of meditation and how it can improve your health and inner peace.
To do this, I am going to share my personal experiences with you and what I have discovered over the years through my own experiences.
I also ask that if I ever say anything that captures your interest, that you get involved with my site.
Your mental and physical state can be one of pure and overwhelming peace once you master meditation and I can assure you that when your brain receives its benefits, inner peace usually follows.
I wish you all the best with your journey into the bliss of meditation and thank you for dropping by!
Namaste,
Denis