For most people, we live in a worl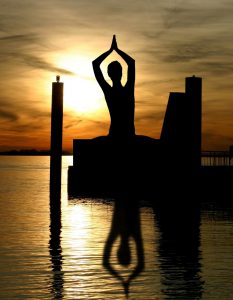 d that is in a constant "stress mode". Peace of mind, good health, greater energy, and a healthy relationship is what everybody is looking for.
Meditation is a practice with countless values. It offers many health benefits because it is a safe and simple way to balance one's physical, emotional and mental state.
One of the most important health benefits of meditation is how it releases stress from our body. In fact, it is a great way to cure stress-related illnesses such as anxiety and insomnia.
Meditation, when practiced regularly, will lead you to a deep level of relaxation, concentration and will help you finding your center.
Neuroscientists have proven scientifically that with meditation, the functioning of our body undergoes a change such that each cell in the body fills with more energy. With the increase of this energy in our body, joy, peace and mindfulness are increased.
We could compare the brain with a computer.  We already have all the hardware, so to "change" your "self", we need to change the software, and by meditating regularly, one can achieve the physical and spiritual benefits of meditation.  It can also make structural changes in the brain. There is a sort of neurological "out with the old in with the new" process that happens.
Depending on the response to stimulation caused by meditation, the cells and neurons in the brain form new connections and disrupt the old ones. This influences the neural circuits of the brain, which in turn affects the way we react to everyday life situations.
The main goal of meditation is to go beyond the mind and experience our essential nature—which is described as peace, happiness, and bliss.
But depending on one's experience meditating, we can honestly say that the mind itself is the biggest obstacle standing between mindfulness and chaos.  But meditation does not have to be difficult.  The first step is to begin by being present and focusing on our breathing.
When thought pops up in our mind, attend to it, be open to it, and it will pass, then you come back to the breath.  The important thing is to try not to react to those thoughts and just let them pass.  The more you practice it, the more it becomes easier.  You will experience inner joy and contentment and feel like you have given yourself an inner vacation.  Just try it!